CTI-CFF 4th CCA Regional Exchange and TWG Meeting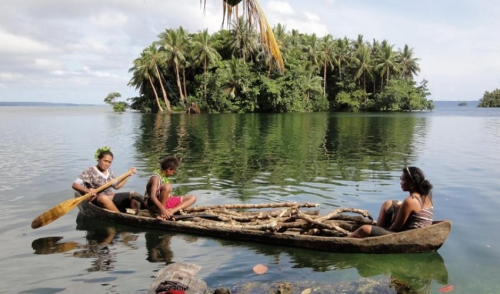 Photo: IUCN Photo Library / Paul Dingwal
CTI-CFF 4th CCA Regional Exchange and TWG Meeting
When : 26-27 September 2016
Where: The Pacific Sutera Hotel, Kota Kinabalu, Sabah, Malaysia
The CTI-CFF Climate Change Adaptation (CCA) Working Group will hold the 4th CCA Regional Exchange and the 4th CCA Technical Working Group meeting on 26-27 September 2016 in The Pacific Sutera Hotel, Kota Kinabalu, Sabah, Malaysia. The REX will be hosted by the Government of Malaysia through its National Coral Triangle Initiative Coordinating Committee with the support of the CTI-CFF Regional Secretariat. The overall theme for the 4th CCA REX is "Establishing Centers of Excellence on CCA".
The 2-day Regional Exchange aims to gather a group of 25-30 people from the CTI-CFF National Coordinating Committee, CCA focal points of the member countries, experts on COEs, partners, and CCA practitioners to discuss the following:
Orient new members of the CCA Working Group about the scope, targets, terms of reference and the progress made so far under Goal 4 of the Regional Plan of Action;

Share knowledge and practices on developing and establishing Centers of Excellence (COE) in the Coral Triangle Region and abroad, as applied to Climate Change Adaptation (CCA);

Identify and recommend criteria, benchmarks and term of reference for COE-CCA;

Assess existing national, regional or international COE-CCA initiatives against criteria, 
benchmarks and terms of reference for COE-CCA;

Develop and recommend general guidelines for strengthening CTI COE-CCA and develop regional action plan for this process;

Develop regional initiative to achieve agreed COE standard (model);

Identify and agree on strategic regional and international collaborative activities i.e. 
sharing and developing case studies and research programs on CTI CCA; and

Conduct the 4th CCA TWG meeting.
End Date:
Tue, 27/09/2016 (All day)