Internal Workshop on Branding and Communication of CTI-CFF Regional Secretariat
Date: 22 January 2016 - 29 January 2016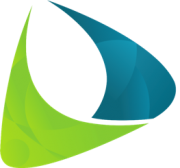 An internal 2-day workshop on Branding and Communication of CTI-CFF Regional Secretariat will be held at the Ministry of Marine Affairs and Fisheries (MMAF) Office Indonesia, on 28-29 January 2016.
The workshop is expected to:
1. Update the existing CTI-CFF Communication Strategy Design and Work Plan in accordance with the latest SOM11 decisions in Manado, 2015;
2. Review the recommended and endorsed relevant Guidelines suggested by the SOM11;
3. Generate a legal draft on CTI-CFF brand guidelines manual;
4. Generate common and better understanding among the RS staff on the importance of CTI-CFF branding for organization and cross/different institutional use.
Printer-friendly version