USAID-USDOI/ITAP Workshop on USAID Rules & Regulations, Quarterly Report, and Presentation Skills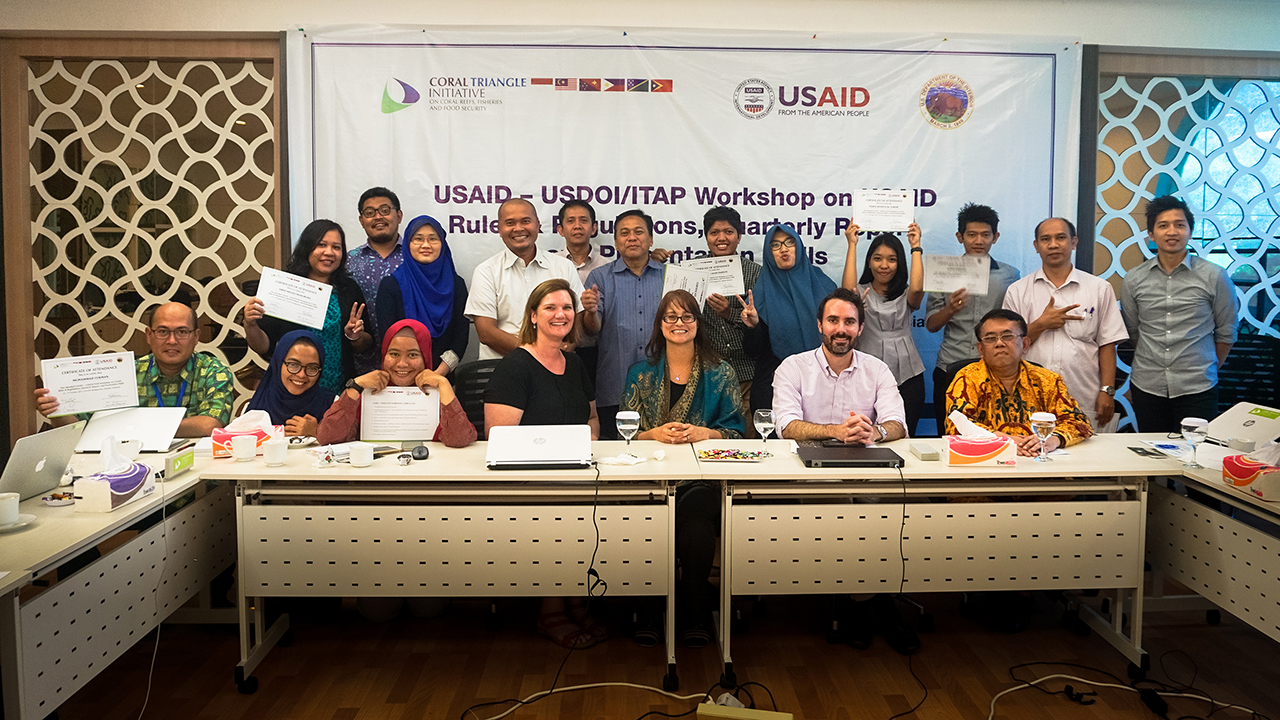 The CTI-CFF Regional Secretariat and the U.S. Department of Interior´s International Technical Assistance Program (DOI‐ITAP) are organizing a 5-days training on organizational capacity and system from 23-27 October 2017 at CTI-CFF Headquarters, Manado – Indonesia. The DOI-ITAP grants team is represented by Mr. Peter Fricke, Ms. Kristina Bliss , and Ms. Susan Boring to assist in strengthening the capacity of the Regional Secretariat's staffs. This includes amongst others, review of internal controls, policies, and procedures for program and project planning, utilisation and responsible utilization of Central Federal funds, finalization on the quarterly report and guide future reporting, as well as presentation & facilitation skills.
This activity is part of the continued support from the United States Government through the USAID Regional Development Mission Asia (RDMA) to support Coral Triangle countries in its effort for greater sustainability and long-term effectiveness in development efforts. More importantly, the training aims to improve Regional Secretariat organization system to improve efficiency in its function to serve the Coral Triangle Member Parties.
Please click here to see gallery.
Download files: Workshop documents
Resources by Subject
Resources by Type
Resources by Countries